With over half a century of professional experience in the global diamond industry, Eliyahu Yona Diamonds Ltd is a family run, specialist diamond manufacturing company. Using our expert knowledge, we source rough diamonds and manufacture them in our factory in Israel. Our precision cut diamonds are defined by their exquisite qualities and are always polished to our precise requirements.
With our unique passion for diamonds we source the finest stones of the highest quality, supplying our customer base worldwide. We have exclusive access to the rarest white and fancy colored diamonds. We pride ourselves on providing our elite clients with expert advice, and a fast turnaround. Our commitment to quality is second to none and we only offer the finest diamonds, certified by the world's leading independent laboratories.
Our diamonds are only ever sourced from legitimate mines, procuring ethical, conflict-free high quality stones.
Meet our management team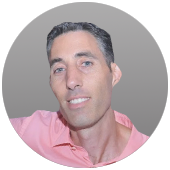 Roi
Itzik
VP of Business Development
Yona